5@5 is a daily, food-related list from chefs, writers, political pundits, musicians, actors, and all manner of opinionated people from around the globe.
Editor's Note: Kyle Ford is Rémy Cointreau's corporate mixologist, co-founder of Ford Mixology Lab and the mixologist at Siro's of Manhattan.
Ah, the mint julep. One of the oldest, most revered and hotly debated fixtures of the drinking world. The name originates from the Arab word "julab," which was likely a medicinal rose water concoction. The modern-day mint julep, however, came about in the early 1800s. Frederick Marryat captured the mint julep best in 1839's A Diary in America:
"I once overheard two ladies talking in the room next to me, and one of them said, 'Well, if I have a weakness for any one thing, it is for a mint julep' - a very amiable weakness, and proving her good sense and good taste. They are, in fact, like American ladies, irresistible."
So, what is a mint julep? Simply: a drink of cognac, whiskey, or rum; sweetened with sugar, iced and flavored with fresh spearmint. A highly ritualistic tipple, I'll leave you to judge which is best.
For each, follow these basic julep preparation guidelines:
In a pre-chilled glass or julep cup, add the syrup and mint leaves. Muddle lightly, just to release the oils. Discard the bruised mint, half pack the glass with crushed ice, pour on the base spirit, stir to chill and top with more crushed ice. Garnish with a bunch of fresh spearmint, stems cut up to the leaves.
That said, I present you with a collection of five juleps, from the contemporary to the classic.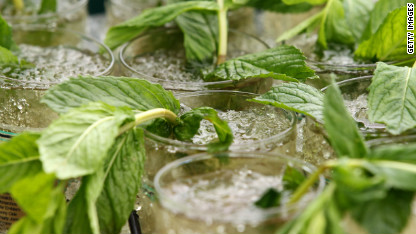 1. Siro's Ginger Julep (Kyle Ford, 2012)
– 2 oz bourbon
– 1/2 oz cognac
– 1/2 oz ginger syrup
– 6 spearmint leaves
– Candied ginger, garnish
"At Siro's, we wanted to present an iconic julep with a unique twist. Spicy ginger pairs beautifully with a high rye bourbon whiskey. Our julep is further elevated with a touch of cognac, in a nod to the drink's origin."
2. Peach Thunderbolt Julep (Charles H. Baker, Jr., 1939)
– 3 oz gold rum
– 1/2 oz fresh lime juice
– 1/2 oz simple syrup
– 1 peach (peeled, stoned, quartered, added with rum)
– 6 spearmint leaves
"The Peach Thunderbolt is named just as much for its effect as it is a place just south of Savannah. While bourbon with peach would be a no-brainer, the Thunderbolt uses instead gold rum. Mixed with fresh lime, mint and peach, this is a sip worthy of old Georgia."
3. Manila Hotel Julep (Monk Antrim, 1926)
– 2 1/2 oz bourbon or rye whiskey
– 2 teaspoons rum float
– 1/2 oz simple syrup
– 6 spearmint leaves
– 4 cherries, garnish
– 1 ripe pineapple stick, garnish
"This julep was discovered by Charles H. Baker in his travels to Manila during American Prohibition, great proof of the drink's popularity and reach. The float of rum and additional fruit garnish make this julep quite delectable."
4. Prescription Julep (Quackenboss, M.D., 1857)
– 1-1/2 oz cognac
– 1/2 oz rye whiskey
– 1/2 oz simple syrup
– 6 spearmint leaves
"'Quackenboss, M.D.' recommended in Harper's Monthly to repeat this dose three to four times daily until cold weather. Humor aside, this smart blend of cognac and rye whiskey makes for a delicious julep."
5. Old Kentucky Julep (Senator Henry Clay, 1850)
– 2-1/2 oz bourbon whiskey
– 1/2 oz simple syrup
– 6 spearmint leaves
"The whiskey mint julep grew in popularity after the Civil War and eventually secured its place as the expected julep standard. This is what you should be sipping come Derby Day."
Is there someone you'd like to see in the hot seat? Let us know in the comments below and if we agree, we'll do our best to chase 'em down.