Chefs with Issues is a platform for chefs we love, fired up for causes about which they're passionate.
Back in December, Chef Michael Symon sent out what he thought was an innocuous Tweet, reminding his over 20 thousand followers to eschew the center aisles and do their holiday food shopping at the perimeter of the grocery store. Little did he know that he'd be called an "elitist" - and much worse - for his trouble.
We invited the Iron Chef to sit down and expound on his wishes for clean, healthy food for all, the importance of cooking with family and why his grandfather just flat-out rocks.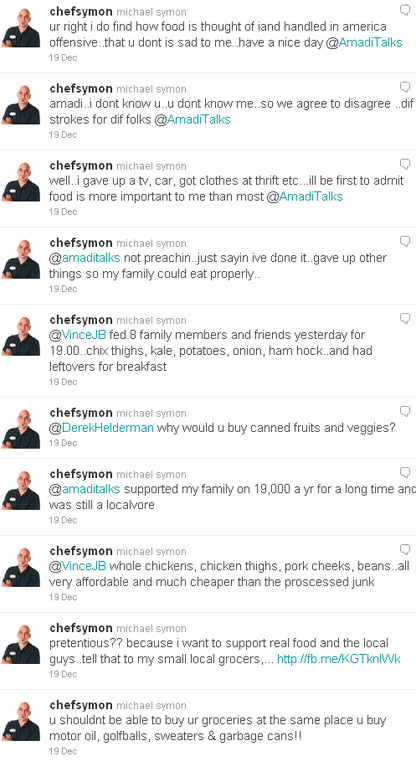 Previously - 5@5 with Michael Symon