We've been teasing you all week that today, November 10th, Eatocracy is hosting its inaugural Secret Supper in Atlanta, Georgia, centered around the topic of how chefs' increasingly close collaboration with farmers figures into the preservation and evolution of Southern cooking. We've been encouraging you take your place at the (virtual) table, by joining in the conversation and cooking along at home.
And now, the time has come for the big reveal. Ring that dinner bell, Linton! Yup - chef Linton Hopkins and the kind folks at Atlanta's Restaurant Eugene are serving up the night's fare with a distinctively Southern sense of place. Not only is Chef Hopkins the president of the Southern Foodways Alliance, he is a two-time James Beard Award nominee and was named one of Food & Wine magazine's "Best New Chefs" in 2009. We've always been so impressed with his relationship with local and artisan farmers and purveyors, we knew he was our guy - that, and he's just so gosh darn darlin'.
As the first guests start to arrive and the kitchen gets ready for the passed hors d'œuvres - we snuck back for some preparation picks. Candied bacon, anyone?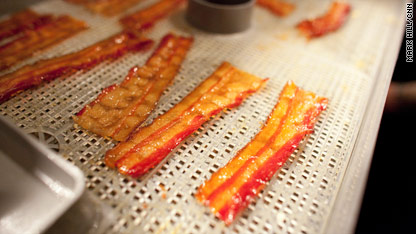 No Southern kitchen is complete without pickling spices.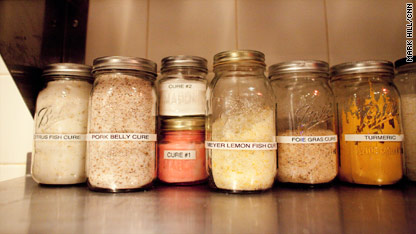 And here's the citrus cured trout course getting plated. Hungry yet?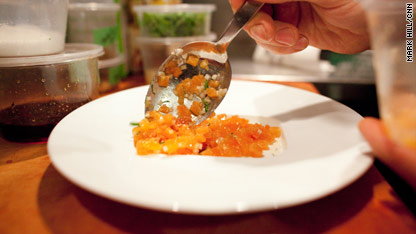 Chef coming through! Chef Hopkins maneuvers his way around the kitchen with jars o' pickles for the Southern antipasti course.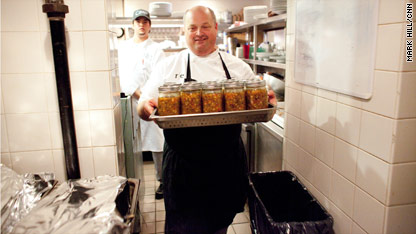 "Please take your seat at the table..."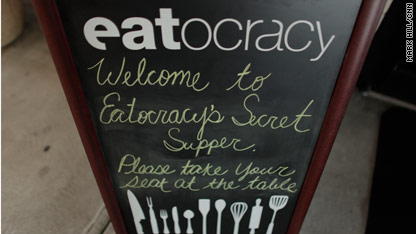 The cocktail of the night is appropriately named the "Jimmy Dean" - it's got Bulleit bourbon, Barenjager, fresh orange, orange pekoe tea and fresh mint.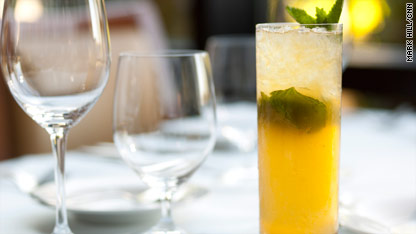 Chef Hopkins greets Virginia Willis, the chef and author of "Bon Appétit, Y'all: Recipes and Stories from Three Generations of Southern Cooking."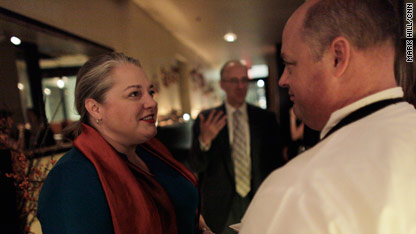 Pâté, pickles and pickled shrimp, oh my! Plus, charcuterie and a salad of beet, orange and fennel. This is antipasti down south.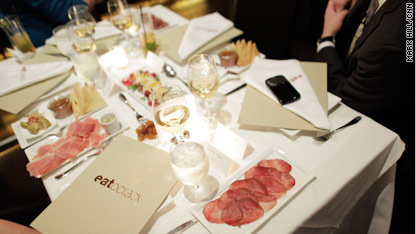 Chef Hopkins and Eatocracy's managing editor Kat Kinsman make a toast to the local farmers that made the meal possible. "Y'all eat with your mouth full! Don't be shy," added Kinsman.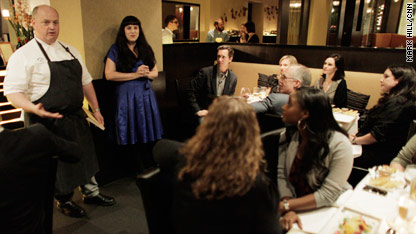 As folks finish up their antipasti, Chef Hopkins tends to the beef short ribs for the entrées.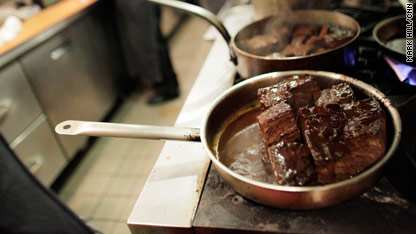 Chef Hopkins shows off a platter of mushrooms foraged by a farmer friend at Indian Ridge. The mushroom will be served with the meal. Talk about fresh eatin.'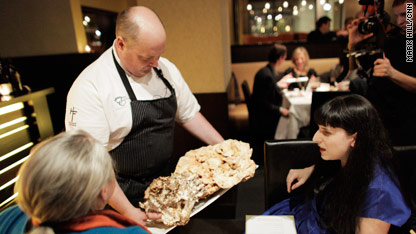 Beet salad porn. You can thank us later.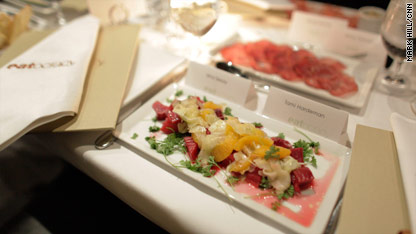 The aforementioned short ribs get plated with Anson Mill grits, log-grown shiitakes, red wine jus and baby carrots. The carrots were picked today by dinner guest Joe Reynolds of Love is Love Farm.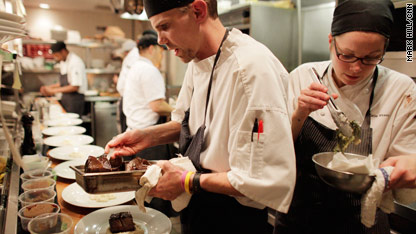 We can't read longtime food critic Christiane Lauterbach's mind - but we're going to guess she's excited about the beef short rib.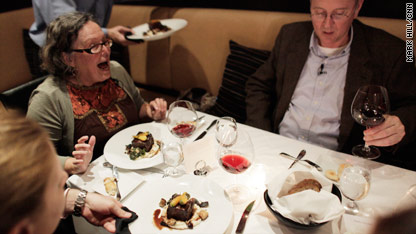 Beefy beauty shot. Oh la la.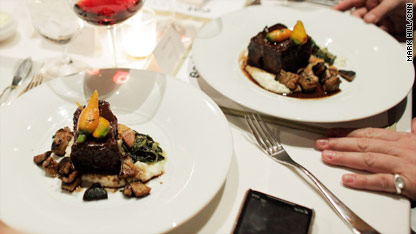 We're not the only ones blogging. Tami Hardeman of "Running with Tweezers" focuses in on the entrée as CNN anchor Isha Sesay talks with a table mate and Chef Hopkins makes sure all is running smoothly.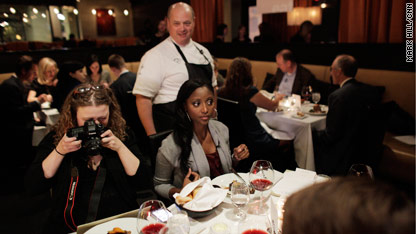 Dessert is next. We don't want it to be over! Maple pot de creme, candied pumpkin, salted pumpkin seeds, butter toffee and spiced cream. We mighta just licked the screen.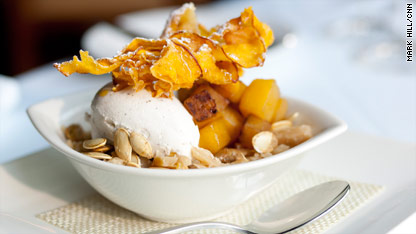 One dessert is never enough, and it'd frankly be rude not to try 'em all - especially this warm sorghum cake with macerated citrus and a sorghum syrup tuile.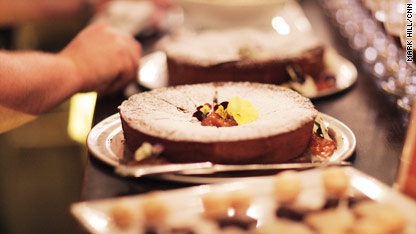 And as the bartenders spell out Eatocracy's name in all sorts of barkeep accoutrements, all we have to say is "That's all folks!" 'Til the next one...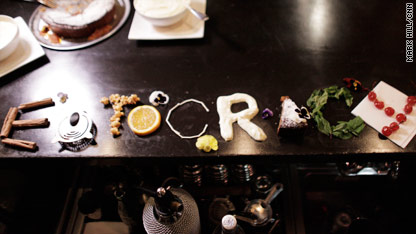 Follow @eatocracy and #CNNsupper on Twitter to catch up on even more action.